The Humane Society of the United States
Celebrating animals, confronting cruelty
It's easy! Sign in below, and give (up to a limit you set) just by using Facebook or Twitter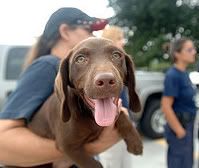 Our Mission Statement: Celebrating Animals, Confronting Cruelty.

The Humane Society of the United States is the nation's largest animal protection organization, backed by 11 million Americans.

We work to reduce suffering and improve the lives of all animals by advocating for better laws; investigating animal cruelty; conducting campaigns to reform industries; performing animal rescue and emergency response; and providing care to animals through our sanctuaries, emergency shelters, wildlife rehabilitation centers, and clinics.

Check out this video to see our animal rescue team at work!